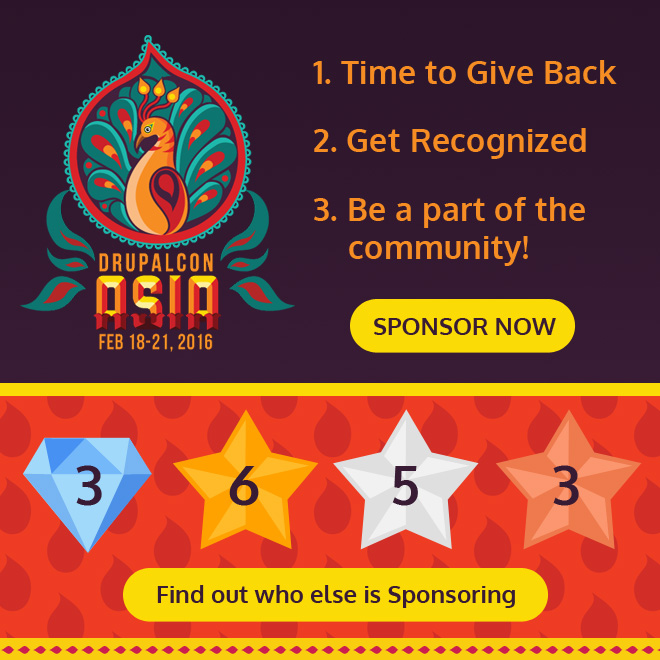 ..
The Indian Drupal Community is all excited about DrupalCon India! The event will be help in IIT Mumbai between 18th Feb to 21st Feb. It is just a little over a month away and it is not too late to plan participating in DrupalCon. It is an excellent oppertunity to meet the larger Drupal community from across the globe and also the Indian Drupal counterparts ...
Dries came to India for the very first time in 2011 to Drupalcamp Deccan. This brought a lot of awareness and a big opportunity to the Indian Drupal community. Checkout his blog on Drupal + India = Opportunity...
The Drupal Association has been working very closely with the Indian community for over a year to make this event happen. You can get details of the initial planning of the Drupal Association at  Help Us Plan DrupalCon in India.The Drupal Association worked with Active Commuity members to paln this event...
Did you know the highest no of registered drupalers on Drupal.org are Indians? Did you know the first largest Enterprise portal for UK's postal service was built by Indian developers? Checkout the blog on Rise of the Drupal Community in India for more interesting facts on the Indian Drupal Community...
More details on the Con itself are available on the  website...
I have been speaking to different Business Owners and stakeholders who have been in the Drupal space with regard to  participating  in DrupalCon. The key aspects of those conversations are given below:..