We are excited to launch a 30 minute Webinar series on November 18 on the eve of first birthday of Drupal 8. This webinar series is exclusively on Drupal 8, called "Dwell in Drupal 8". The objective of this series is to share the Drupal 8 learnings through Video Live sessions. The Speakers will be any Drupal Developer who wishes to share their experiences through our Platform.
These sessions will require sign up and we will announce them 10 days in Advance. We are planning to end the session with a Live Q&A. Sign Up now!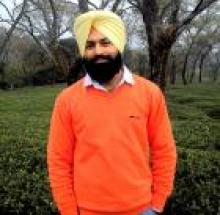 About Speaker:
Manjit Singh is currently working as Sr. Frontend developer/ Drupal themer at Srijan Technologies. He is passionate about Drupal 8 and worked on various projects in Srijan on eCommerce, responsive, mobile friendly, theme porting to drupal. He is an expert theme designer.
Manjit contributed to Drupal patches, Drupal themes, Drupal issue queues, Drupal.org and Drupal documentation. He also helped organize DrupalCons, reviewed Project application and mentors new contributors.
About Topic:
Medium
Theme is the thing which beautify the website and themers are the bridge between the science of code and the art of design. While Drupal markup isn't the prettiest out of the box, it's very flexible in how you alter it.
So these are the following things that i will cover up in the session.
Basic architecture of Drupal 8 theme.
Role of theme libraries in performance.
Debugging in templates with Kint.