We are excited to launch a 30 minute Webinar series on November 18 on the eve of first birthday of Drupal 8. This webinar series is exclusively on Drupal 8, called "Dwell in Drupal 8". The objective of this series is to share the Drupal 8 learnings through Video Live sessions. The Speakers will be any Drupal Developer who wishes to share their experiences through our Platform.
These sessions will require sign up and we will announce them 10 days in Advance. We are planning to end the session with a Live Q&A. Sign Up now!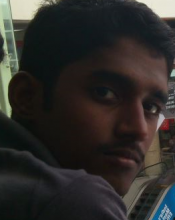 About Speaker:
Pravin works as Programmer Analyst at Unimity Solutions. He has more than 2 years of Experience in Drupal. He is well versed in Drupal 8 He is also maintainer of annotation_store module and OVA Module in Drupal 8. He is also experienced in PHP, JQuery, HTML frameworks.
Pravin worked for prestigious NVLI project of Ministry of Culture for IIT Bombay. He worked in industry verticals like Education, HealthCare and Enterprise Solutions. He attended and presented at several Drupal Training Sessions.
About Topic:
Beginner
Drupal Console speeds up the administration and development tasks for drupal 8 websites by simply typing commands in terminal window. Drupal Console is a suite of tools which run from a command line interface (CLI) to generate boilerplate code and interact with a Drupal 8 installation. From the ground up, it has been built to utilize the same modern PHP practices which were introduced in Drupal 8.
The Drupal Console makes use of the Symfony Console and other third party components which allows you to automatically generate most of the code needed for a Drupal 8 module. In addition, Drupal Console helps you interact with your Drupal installation.
In this session Speaker will walk you through:
How to install Drupal 8 using Drupal console.
Create Custom block using Drupal Console.