We are excited to launch a 30 minute Webinar series on November 18 on the eve of first birthday of Drupal 8. This webinar series is exclusively on Drupal 8, called "Dwell in Drupal 8". The objective of this series is to share the Drupal 8 learnings through Video Live sessions. The Speakers will be any Drupal Developer who wishes to share their experiences through our Platform.
These sessions will require sign up and we will announce them 10 days in Advance. We are planning to end the session with a Live Q&A. Sign Up now!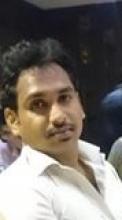 About Speaker:
Karthikeyan works at Unimity Solutions as Programmer Analyst. He worked on various technologies like Drupal, YII Framework, Phalcon, Codeigniter, ELGG, WordPress, Wowza Streaming Engine and FFMpeg.
He has experience in working with Drupal 6, Drupal 7 and latest Drupal 8 versions. He worked for various industry verticals like Publishing, eCommerce, Education and Entertainment. He also have exposure in providing web services for mobile Apps. He was Credited on 11 issues in the past 1 year. All the issues credited were in Drupal 8. He is currently porting Basic Cart module from Drupal 7 to Drupal 8.
About Topic:
Advanced
This session describes implementing headless Drupal for a Large Newspaper Site using phalcon. This implementation use phalcon as a Front End and drupal as a Back End with multiple instances on a shared codebase. The architecture includes Mongo DataBase from which Phalcon access content. Drupal pushes content to this Mongo Database using a custom module. Implementation of Phalcon is a new learning and approaches are similar to Drupal 8.
In this session the speaker will talk about -
Basics of Phalcon. 
Features of Phalcon.
How to integrate Phalcon with Drupal?
How to implement a Multi Site Setup using Phalcon?
Drupal to MongoDB integration.
Why use Phalcon as frontend?
Diagrammatic representation of Drupal to Mongo and Mongo to Phalcon integration.