We are excited to launch a 30 minute Webinar series on November 18 on the eve of first birthday of Drupal 8. This webinar series is exclusively on Drupal 8, called "Dwell in Drupal 8". The objective of this series is to share the Drupal 8 learnings through Video Live sessions. The Speakers will be any Drupal Developer who wishes to share their experiences through our Platform.
These sessions will require sign up and we will announce them 10 days in Advance. We are planning to end the session with a Live Q&A. Sign Up now!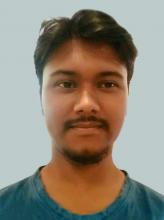 About Speaker:
Girish works as Drupal Developer at Unimity Solutions. He has been working on various Drupal projects nearly 3 years. He has worked on Multi-lingual and Multi domain Enterprise applications for large MNCs.
He has contributed to Drupal community by reviewing and fixing patches. He has trained college students on Drupal 7.
About Topic:
Medium
This session talks about migrating data into Drupal from various platforms like Wordpress, Joomla, etc... Data in any website can be in the form of plain text, text with html attributes, images with various extensions or videos in various formats like Webm, Matroska, Flash Video, F4v etc. Website may also embed scripts from external data say, instagram and likewise.
The Data should be migrated without loss during the process of migration. In Order to achieve this we have various methodologies that can be implemented. One of the ways is to implement it through migration module used in drupal. This Migration Module is more flexible and can be customized as per the requirement.
Using Migration Module, we can import datas as Users, Tags, Taxonomy, Node, files, Comments. We can migrate Data through web interface and through Drush commands as well.