We are excited to launch a 30 minute Webinar series on November 18 on the eve of first birthday of Drupal 8. This webinar series is exclusively on Drupal 8, called "Dwell in Drupal 8". The objective of this series is to share the Drupal 8 learnings through Video Live sessions. The Speakers will be any Drupal Developer who wishes to share their experiences through our Platform.
These sessions will require sign up and we will announce them 10 days in Advance. We are planning to end the session with a Live Q&A. Sign Up now!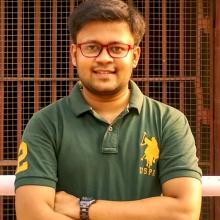 About Speaker:
Amey Mudras is a Full stack Drupal developer currently working with Acquia. He is having 5+ years of experience with Drupal.He is an active member of Drupal community and love to participate in CodeSprints, Drupal Camps etc. He spoke at many Drupal Camps, latest was DCD2016. Amey is also Acquia certified GrandMaster His certifications include:
- Acquia Certified Developer
- Back End Specialist 2015
- Acquia Certified Developer
- Front End Specialist 2016
- Acquia Certified Drupal 8 Site Builder 2016
- Acquia Certified Drupal Site Builder 2016
About Topic:
Medium
If you have worked with D8 already, you are probably aware that the oldschool "dsm all the things" approach no longer works, primarily due to the size of the structures, objects and whatnot being dumped. If you haven't, well, you are aware now :)
So let's look at the some of the options available:
use print_r(); die;
enable devel and kint
twig dump
One approach that just stands out is making use of xdebug for debugging. Xdebug allows you to follow program execution and its effects, to observe the call stack of functions, and review the contents of variables at any point during the execution.
Here is a link that provides an overview of the increasing popularity of xdebug over kint:
https://php.libhunt.com/project/xdebug/vs/kint
What this session will cover
Overview of why to use xdebug
Configuring xdebug for drupal 8
Configuring your IDE with xdebug
Remote debugging
Breakpoints and stack trace with example
Using xdebug with phpstorm
Webinar will start at 7 PM IST