Imagine your business has to encounter with hundreds and thousands of customers everyday online. If you don't respond, apparently you are succumbed to death by your competitors. But thousands of customers per day!! How would you manage to answer all their queries?
If you are digital publisher of news or magazine how would you reach your audience targeting with personalized content? Do you think apps are the only way? May not be. Then what else do you have?
Enhance your business development opportunities by mechanized messengers.
Deploy a CHAT BOT
A brief explanation on Chat Bots, Types and Use cases is illustrated in attached Power Point Presentation below.
Chat Bots for Digital News Papers: The face of journalism is changing day by day. With emerging new technology audience are looking towards interactive live journalism. One such example is Facebook Live. International newspapers like WSJ, CNN are using Facebook Live covering various issues on politics, sports, entertainment and many more. Chat Bots are one such sophisticated technological options for Digital news publishers. Chat Bots not only drive customer engagement but also enhance customer loyalty and acquisition for digital news publishers. Though we see less adoption of such features in Indian newspapers, there is a bigger scope for such technologies in future in India. Nevertheless Indian newspapers should foster on such technologies to gain first mover's advantage. Since the usage of messengers is greater than mobile apps, it is easy to reach right audience with right content at any time. The below attached images gives you precise view of using Chat Bots for customer engagement.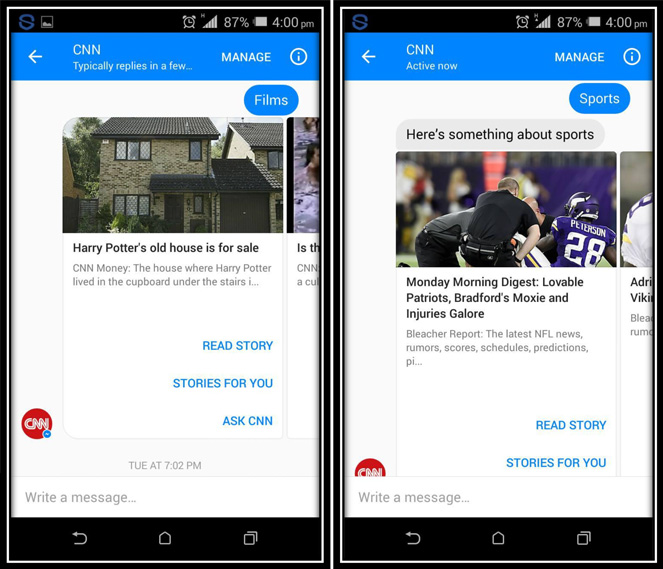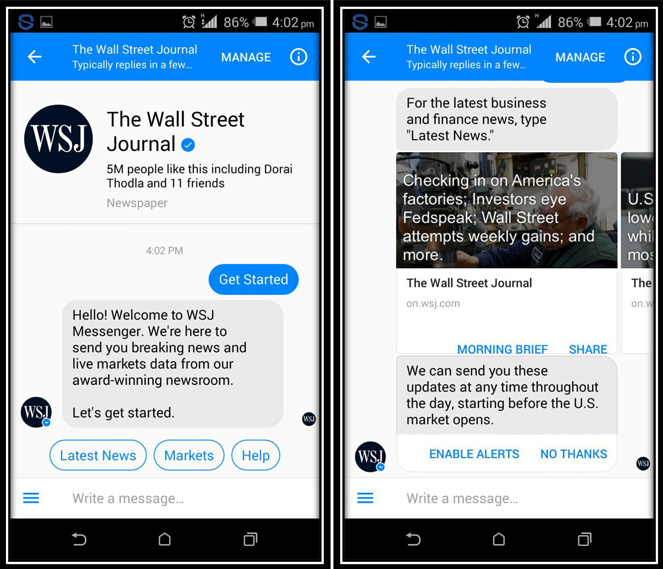 Poncho Weather Bot is an excellent example of driving customer engagement effectively. This bots pulls customers' attention through sending interesting GIFs, asking opinions about features of a bot, questioning on personalized needs and sending interesting quotes.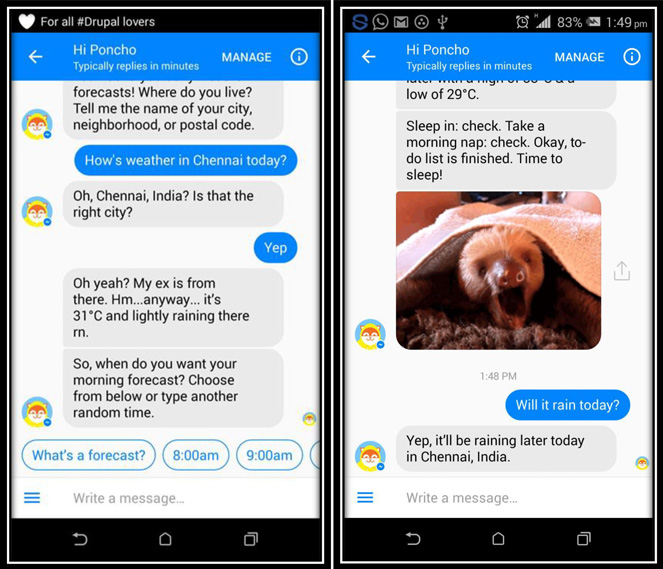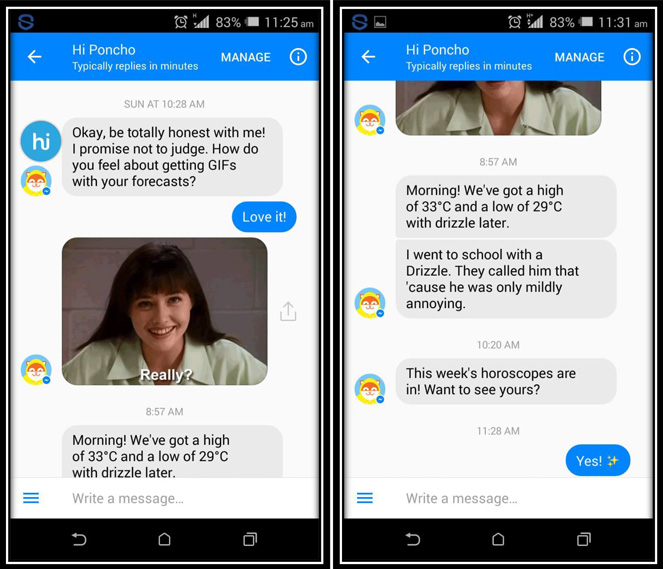 UniMity Solutions offers facilitation of building Chat Bot feature for any organization across industries at global level. In order to attract & satisfy customers it's a requisite for organizations to adopt evolving technologies such as Chat Bots, IoT etc. UniMity has comprehensive understanding of business and our consultants are experts in designing sophisticated technologies for our clients to enhance their business growth opportunities.
Also check out this article on Messaging Apps Are Changing How Companies Talk with Customers via Harvard Business Review