The Association staff have been doing wonderful stuff over the last few months. Proud to summarize the passionate work of this team and Cheer the Drupal Association as they start 2017 with a bang!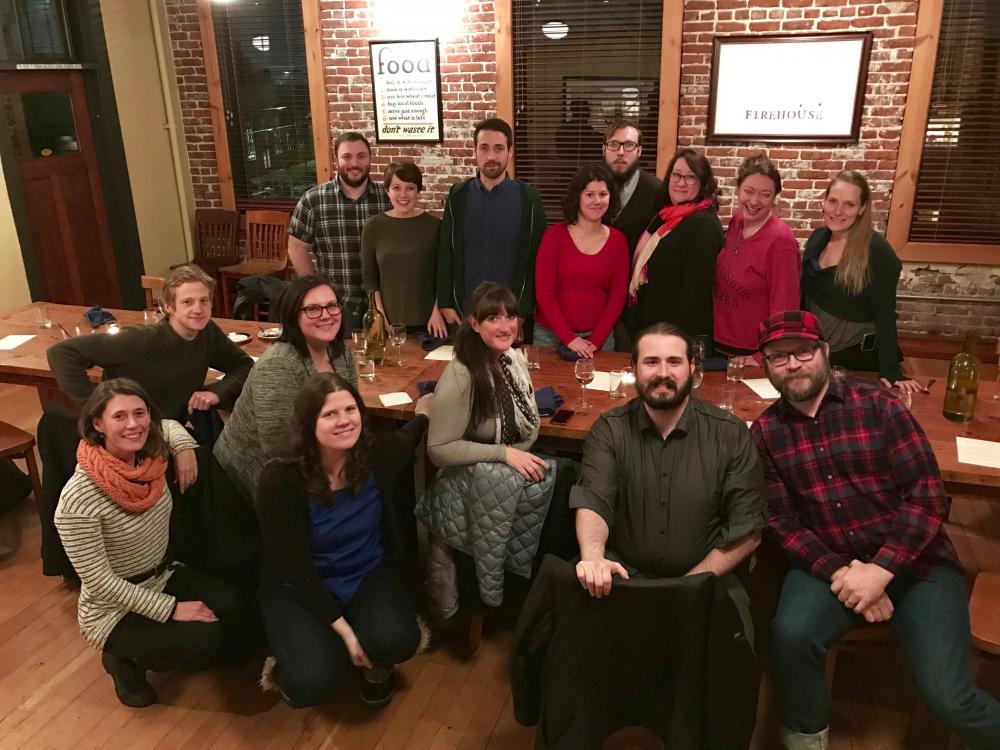 Drupal.org highlights
The engineering team has been working on focused items in the last few months, making sure they bring improved features to us on Drupal.org. All the work is through Drupal.org issue queues where they are supported by select community members. The team is always happy to receive more support.
A summary of their work include:
Fastest Drupalcon site: For Baltimore a full event site was setup in a single day!
Drupal.org Composer service is stable and you can use it to manage modules and themes in your production websites - Introducing Composer Facade.
Improved user experience for new registered users on Drupal.org
Test projects with external composer dependencies on Drupal.org
50% reduction in costs to the Drupal.org testing bill by upgrading Jenkins
Staying current, enabling HTTP/2 is the next generation network protocol to improve user performance
Besides these, the team has also been working on community initiatives that needs more hands.
Project Application revamp - Amendments to the project applications process towards on-boarding new contributors - I am sure this is something that is close to many of us!
Markcarver needs help to port Dreditor features to Drupal.org
For full details read hestenet report at
https://www.drupal.org/drupalorg/blog/whats-new-on-drupalorg-december-2016 .
Also checkout their roadmap for the first few quaters at:
https://www.drupal.org/drupalorg/roadmap
Next Avatar of the Drupal Credit System
What Started with Drupalcon New Orleans Dries Keynote, an all new vision to the community on Scaling Open Source Communities, lead to the Current credit system that is working on Drupal.org. Today the Association is back with it's next avatar and adding more types of contributions to this bucket. Please note this new avatar is an incremental next step to encourage Organizations to contribute more.
Today in this next Avatar the focus will be on:
Issue credits
Drupal 8 case studies
Drupal Association Supporter Programs and Organization Membership
Projects supported
Want to understand how this algorithim works, how frequently it will change, read the association blog post at
https://www.drupal.org/drupalorg/blog/recognizing-more-types-of-contribution-in-the-Drupal.org-Marketplace
Promote the Drupal Brand
Aligned toward the mission of the Association that "Drupal powers the best of the Web", here is an initiative to Promote the Drupal Brand. A unique way to connect with evaluators, to help them understand the solutions that Drupal can provide. The team is ready to roll out this new feature and to start with for 3 verticals:
Higher education
Government
Media/entertainment
These pages will promote 3 services providers. The Association will invite top contributors to sponsor these pages. They are also using geo-targeting to facilitate showing service providers based on the region from which the page is being accessed.
The Association is happy to listen to your voices and feedback as they evolve this initiative. Read more from Megan on this at
https://www.drupal.org/blog/promoting-drupal-solutions-by-industry-vertical
Drupalcon
Drupalcon, the flagship event of our community has been constantly evolving with the staff brings in newbies each time. To make the conference work like a clockwork, the association staff work silently on a set of arduous tasks, organizing the pre conference, the conference and the post conference activities.
Today the priority is the work on Baltimore and planning for Vienna.
Drupalcon Vienna will be an important topic for our coming Board retreat and Megan has opened a survey to hear the voice of the European community. Below to the European community, do share your views at
https://www.drupal.org/association/blog/drupal-in-europe-community-survey
Please also note the Drupalcon Sprints are going to be "Shorter sprints, with greater support." A change towards making sprints more effective and avoid burnouts.
Cheer the Association
The Drupal Association has been through many a churn in the last years, it's impressive to see how this lean zealous team, worked smarter to do more…
Cheer the team by following their work through the Association blogs, Drupal.org news and share your feedback!
Pre Board Meeting Survey
As I get ready for another Board meeting 23rd-24th Feb would like to hear your voice on these topics. Share your thoughts on my Survey at: https://goo.gl/forms/5K2sO441Awhe4wq42 . Thanks!