I am proud to receive a Grant from the Drupal Associationto attend DrupalCon Amsterdam.  As a note of thanking the community, I started Day 1 here, Saturday, 27th September Volunteering to help Tote Bag and Badge Stuffing activity at Onyx Lounge at Amsterdam Rai. A team of around 15 of us from different nations were busy in the morning making the Tote Bag with all the conference material!
Want to checkout what Drupalcon Amsterdam is all about, here is the official promotional material:
Just around lunch after completing the bags, moved on to Amsterdam Central to join the sprinters at Berlage workspace (city center),Oudebrugsteeg 9, Amsterdam. I was accompanied & guided by a Pro sprinter, David, from Spain. We took a tram from RAI to Amsterdam Central. This was a spectacular ride & got a tour of the city.
Want to join and be part of the Amsterdam sprints, checkout post by Gabor at https://groups.drupal.org/node/427578.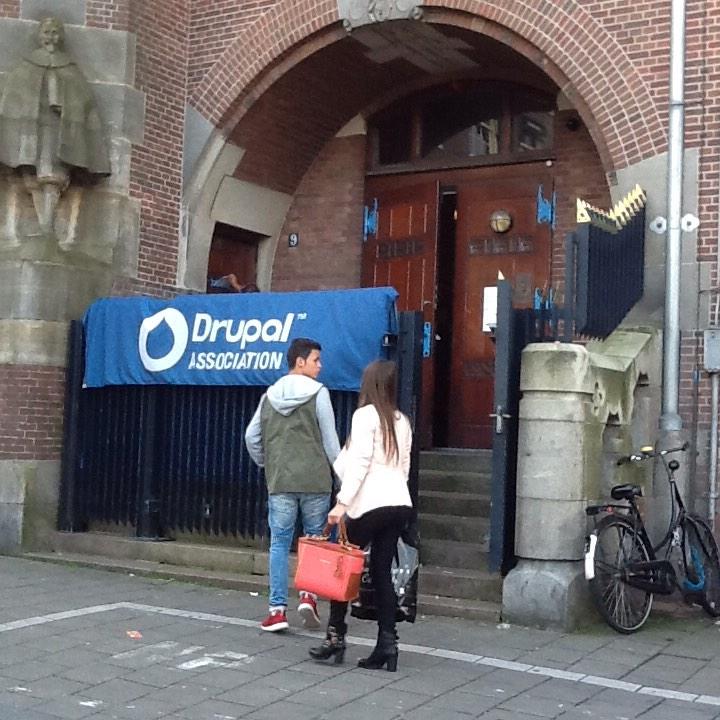 Reached the sprinters workspace and was welcomed by YesCT, one of the organiser of the Amsterdam Sprints. I then soon joined Neil, TVN and the Drupal Association team to get started with the drupal.org sprints.
It was lovely to meet the community members in person. I am looking forward to more sprinting and fun with the Drupal community today!