DrupalCon Dublin is just a week away!! With all the excitement surrounding the event we often forget to look at key things to expect out of this event. What should one learn out of DrupalCon Dublin? Is it only for Drupal developers or should CEOs, Managers and owners attend? What's the use of attending an event on OPEN SOURCE TECHNOLOGY? Is it useful for growth of businesses as well?
Dries Keynotes - Where vision or plans for the near future would be shared by Drupal founder Dries. Drupal 8 is still at its early adoption state and more & more interesting stuffs are being added to Drupal 8 like BigPipe, Inplace Editing, etc. Keynotes would be an insightful session for companies that rely on Drupal and developer/artisans who want to build their career on top of Drupal.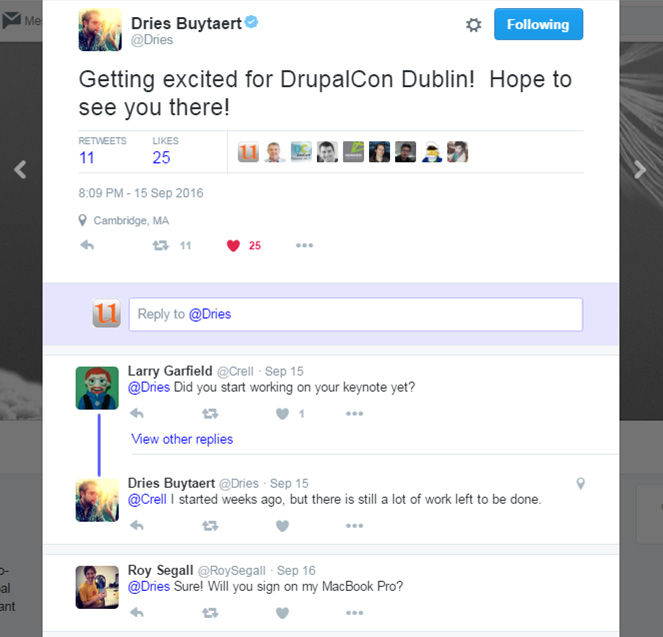 https://twitter.com/Dries/status/776430201718837248
Drupal 8.2 rc-1 beta version - Drupal is always about contributions. With Drupal 8.2 rc-1 beta version out, the atmosphere is electrified with discussions on new features available. DrupalCon Dublin could be a stage for hot debates and discussions on this new launch.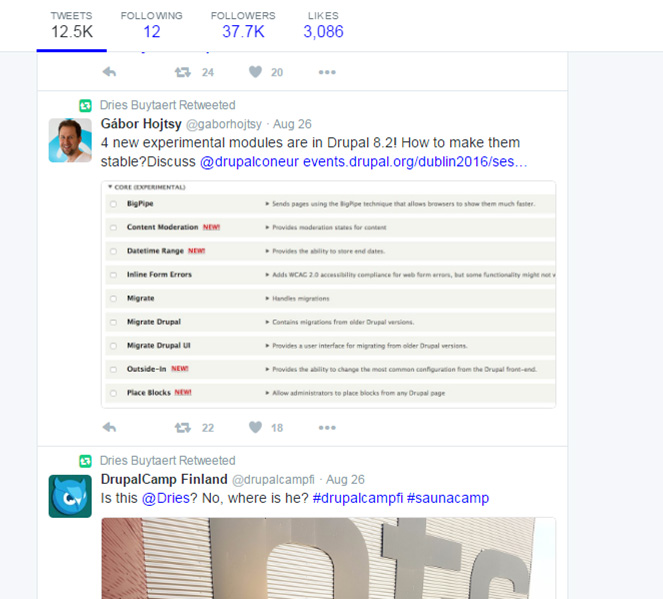 https://twitter.com/gaborhojtsy/status/769143640518197248
Face to face interaction - It is a great chance to meet people who designed features which you daily work with. The hall will be packed with amazing programmers talking on latest technological updates. A chance to meet our mentors, maintainers of our favorite modules, core developer who commit our patches, system admins who keep drupal.org running smoothly and many such key stakeholders of Drupal under a single roof. It's a rare moment to shake hands, take a selfie, exchange opinion on specific subject, wine and dine with them. We can see people being united there for a software though they come from different cultural and geographical background.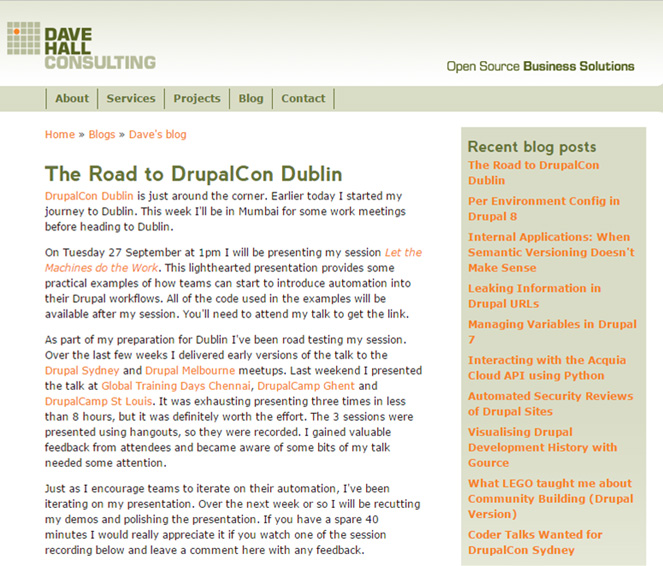 https://twitter.com/skwashd/status/777223386485239808
Meeting your business goals - You can see a mix of business talks, case studies and management topics which could make even a non-technical guy feel enthusiastic. Even a management person could connect dots to expand his business. It's always important to know market and your competition. Attending such events gives you clear picture of where you stand and what are the benchmark practices in your industry. Innovative revenue streams, new business opportunities, positioning strategies- DrupalCon is a stage for all these. You should just show up and chat with fellow Drupalites and your business can grow fourfold.
Code sprints - Opportunity to sit and code with Dries, Webchick and other top developers to make Drupal even better. There would be training sessions for Novice contributors as well to get started for contributing to Drupal.

https://twitter.com/wizonesolutions/status/776737236796727296
Stalls - Sponsoring Company gets a space to showcase their services and portfolio. People make business contacts and help each other to grow their businesses.
Of all others a wonderful opportunity to get Acquia certification which can be taken up at DrupalCon venue.
Apart from all the above it's time to have some CRAIC!!
Ireland is fun to dwell in..