Yes this is the first Training we conducted outside Chennai (our hometown)! It is always a wonderful experience training students! This is the 3rd Training this year & 7th as team Drupal Chennai! The Training is by Drupal experts from industry from Chennai. Each of the trainers bring with them years of working experience in Drupal.
The sessions during the training were: Introduction to Drupal Installing Drupal Configuring Drupal Understanding Drupal Modules & Themes Writing a Custom Drupal Module
It was extremely satisfying to see the Students spend their Saturday and Sunday learning Drupal with interest.
Trainers include: Satheeshkumar, Saravana, Saran, Sivaji, Jothivel, Gowtham, Madhan, Udhayy, Shyamala.
Jo & I took care of the introductory session & Installing Drupal.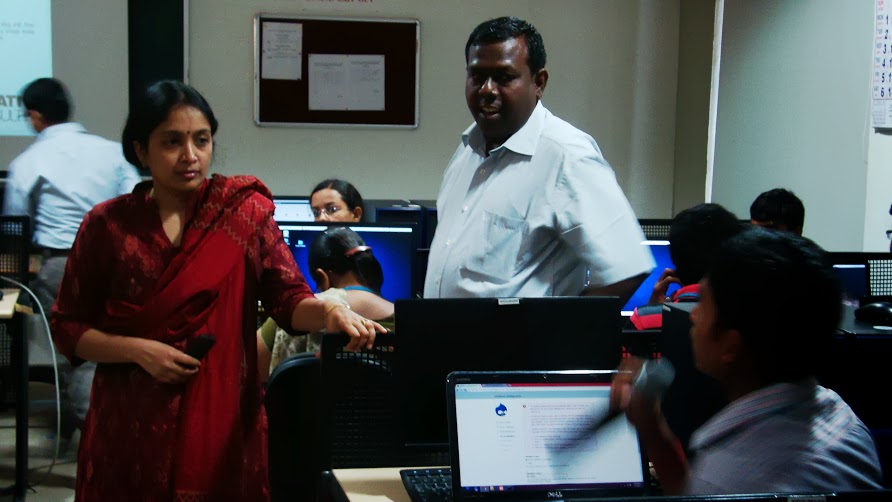 Jo & I
Saravana took care of Configuring Drupal and Understanding Drupal Modules. He explained Content types and Views in Detail. Saravana delivered the training with Passion & his skills in delivering the same in the native language of the Students, Tamil, helped the students to connect and understand the nuances.
Saravana in Action
Sivaji Presented Drupal Module Development. Students were excited to get started with Drupal hooks, even more excited to be trained by our local Drupal hero Sivaji.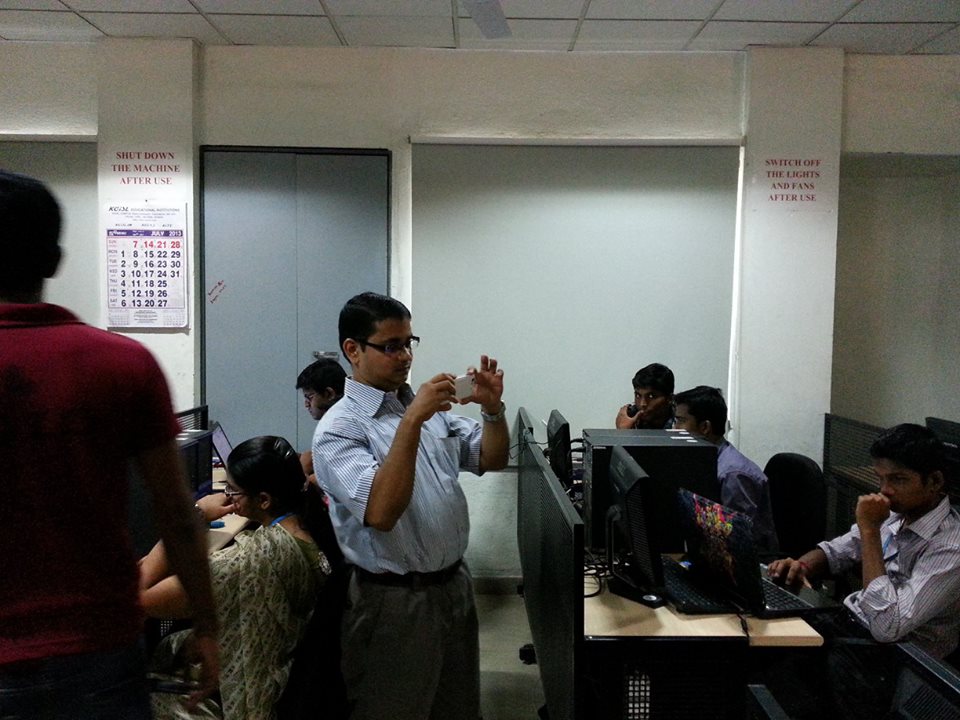 Master Sivaji
This training event was possible due to the support of Mr. Sundaram of KGISL. We thank him for giving the Drupal team a chance to present Drupal to 3rd Year and 4th Year students of the KGISL college. Also thank him for the excellent arrangements & his hospitality.
We had Madhan and Gowtham from the local Coimbatore Drupal community join us as trainers. Madhan was introduced to Drupal through one of our earlier Training session conducted in coordination with FSFTN.
Mr Ashok MD. KGISL joined us on Day 2 at #KGISL to cheer the students.
The trainers travelled overnight by bus to reach Coimbatore. They forsake their Saturday and Sunday to train students in Drupal. Thank you once again Satheeshkumar, Saravana, Saran, Sivaji, Jothivel, Gowtham, Madhan, Udhayy for making this possible.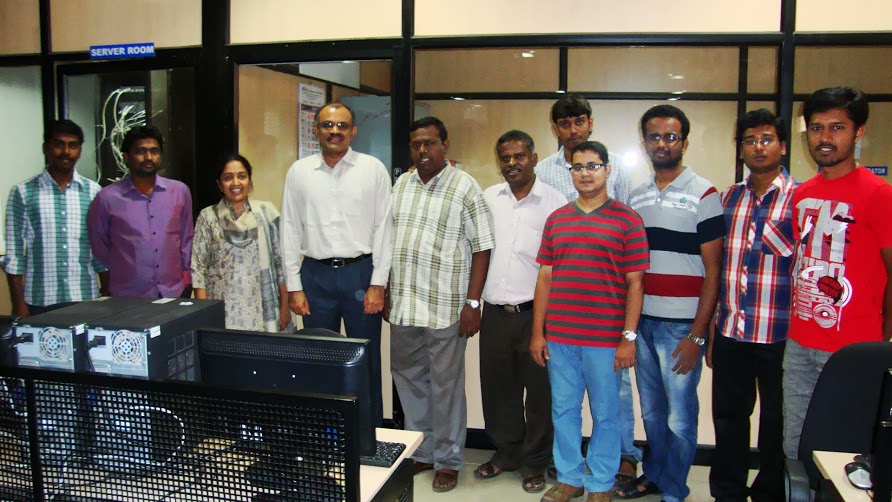 Team with Organisers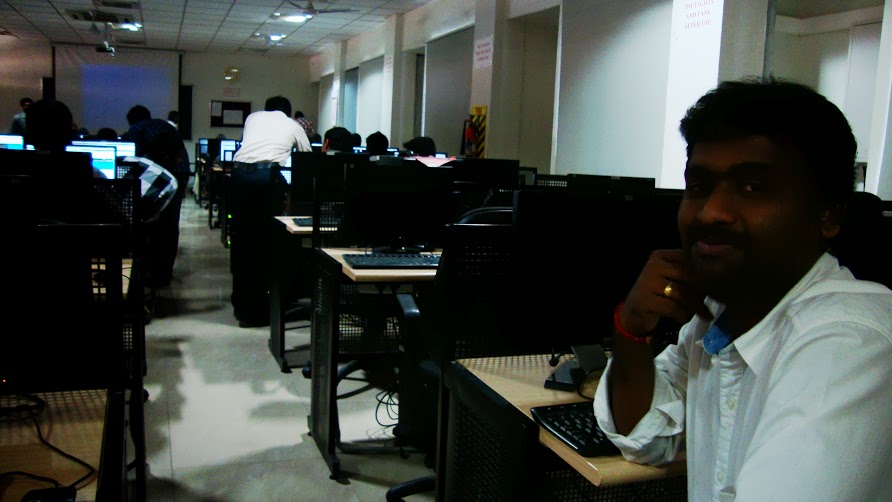 Uday from Unimity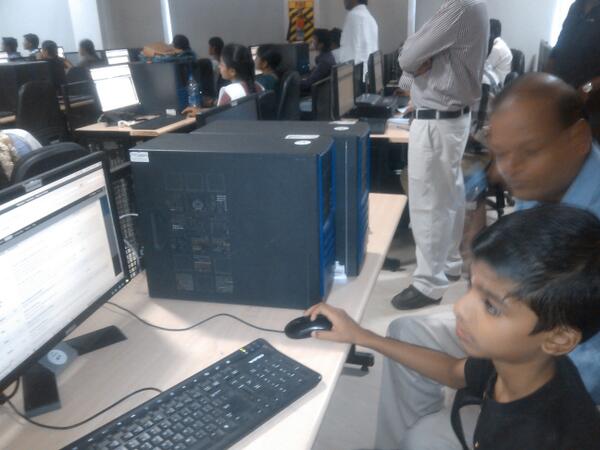 Youngest Drupaler
- Omkar is in third standard. He was so excited by Drupal. He created menus, content and users using Drupal.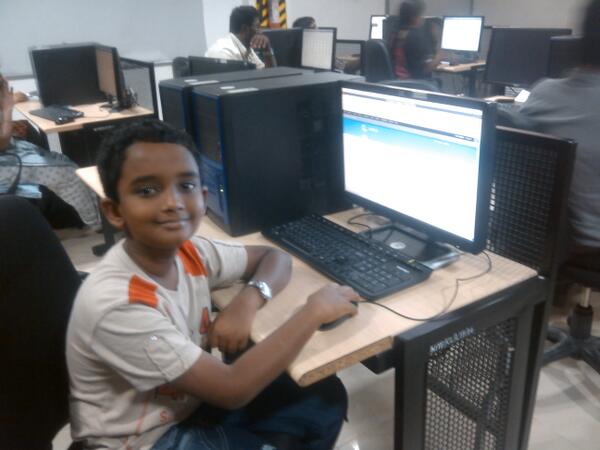 Saketh, another young enthusiast
Saketh is in 7th grade and is very skilled programmer. He was excited by Drupal!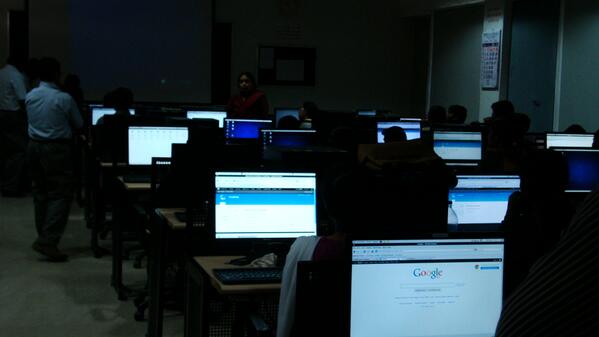 Over 55 students working on Drupal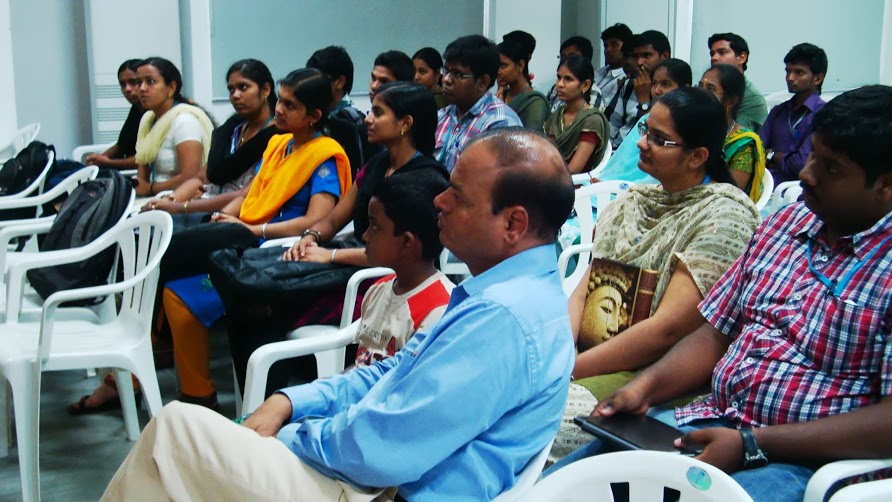 Participants at the Introductory Session